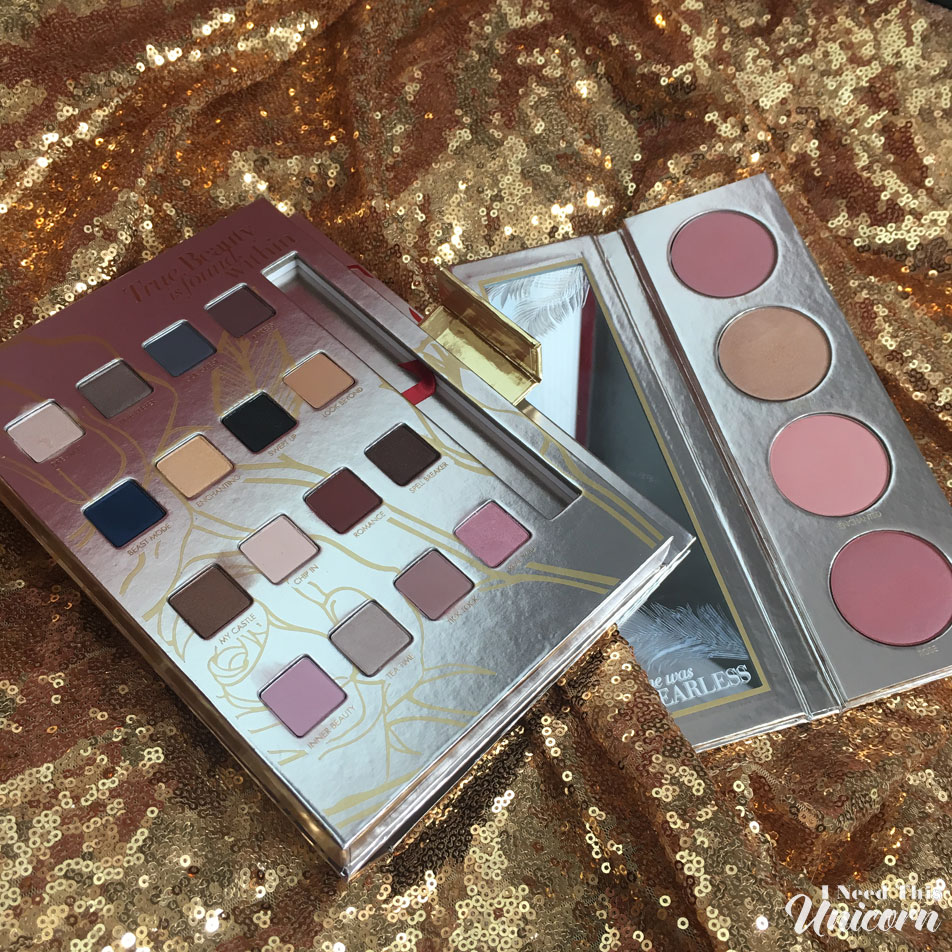 This one popped up as a surprise! So sneaky! They released it just in time for the release of the DVD/Blu-Ray of the live action film.
This collection includes:
Disney Beauty and the Beast PRO Eye Shadow Palette $48
Disney Beauty and the Beast Cheek Palette $28
Disney Beauty and the Beast Lipstick Collection $36
Disney Beauty and the Beast Lip Gloss Collection $34
I did not purchase either of the lip sets, so I will not be swatching them today. I really only wanted the light pinks from each set and it wasn't worth it to be to buy the whole set for one color.
I have a confession, I've only seen Beauty and The Beast once and it was an anniversary screening at an IMAX theater, many years after it released. Plus I have never seen the new film, I will, but I just haven't yet. I could list all the Disney movies I have not seen and you would probably get the vapors and pass out. I'm not sheltered, I just don't care. So it's not exactly one of my fandoms, but you know what is? Lorac PRO eyeshadows. Here are shots and swatches:
Disclaimer: Everything was purchased by me with my own money. 
P.S. Happy Birthday Hairy Beast!